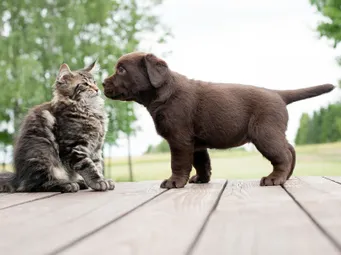 Your veterinary clinic should deliver superior care and excellent service along with a reasonable price. Our team of experts are dedicated to delivering the best possible healthcare for your pet.
If you are a new patient with Caradoc Animal Clinic, bring any medical history you may have on your pet. Keep a journal about your pet through their life, including behaviours. This could be valuable for our team during check-ups or procedures.
If you don't have a journal, please share everything you can about your pet when you visit us.
Our state-of-the-art facility is clean, comfortable and efficient. Our team is compassionate and caring. We know you're busy and we'll do our best to accommodate your schedule when setting up an appointment.
We're please to be able to offer interest-free financing for all aspects of your pet's care through PayBright. You can get up to six months interest-free on treatments over $300. You can even include vaccines and flea, tick and heartworm prevention. You can learn more about Paybright here.
You can also apply now
If you have any questions or need help applying, please contact us at (519) 245-1001.